Keep Your Menu Up to Date Everywhere with SinglePlatform by Tripadvisor
With SinglePlatform by Tripadvisor, updating your menu and business information everywhere customers discover restaurants online is easy.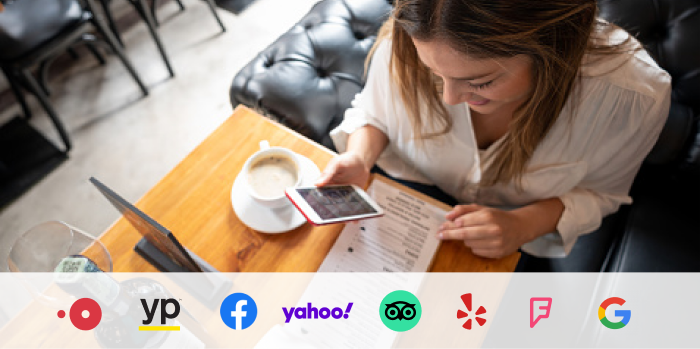 Get Your Menu Online Everywhere That Matters
93% of diners check menus online before choosing a place to eat.* Is your menu online up to date? SinglePlatform by Tripadvisor helps restaurants like yours to easily publish and manage their menus along with other key information such as your business name, photos, hours of operation and contact information on main search, maps, apps and discovery sites like Google, Facebook, and many more.
How does it work?
White-glove service means we do everything for you. Once you sign up, all you have to do is send over your latest menu via email. We get your menu visible, accurate and searchable across Tripadvisor, Google, Facebook, and more so diners can always find your updated menu everywhere they search.
What will it cost?
SinglePlatform by Tripadvisor is a subscription-based product. We offer flexible plans that suit your needs on a monthly or annual basis. Learn more here.
How to Set Up SinglePlatform by Tripadvisor
Setting up your SinglePlatform by Tripadvisor account is easy — read on below or click here to get started.
Log in to the Management Center.
Under "Manage Listing," choose "Menu."
Click the green button to get started.
Complete your payment and contact information. Be sure to provide the best number and time of day to reach you so that our team can provide a helpful one-on-one orientation to the product and finish setting up your account.
After you complete your purchase, you'll receive a call from our team in the next few days to set up your account and publish your menu across Google, Facebook, and more.
Get found by more customers and save time by working with SinglePlatform to easily publish and manage your menus where consumers are searching for you on your website, Google, Facebook, Yelp, Yahoo, and more.
Get started with SinglePlatform by Tripadvisor
*Source: OpenTable Survey, 2018
Get started with SinglePlatform by Tripadvisor
||takey:insights_last_updated:20200216||