5 Ways to Build Your Restaurant Brand
Building your brand means extending your hospitality online. Here's our take on how hospitality is changing — and how it impacts your restaurant.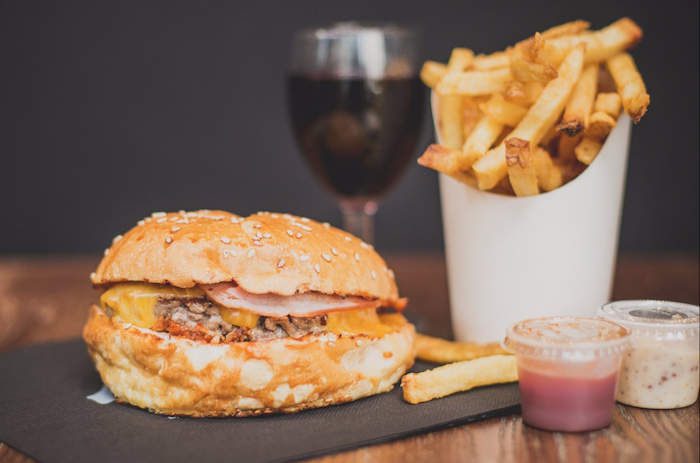 Hospitality (n.): the friendly and generous reception and entertainment of guests, visitors, or strangers
As a restaurant owner, you're not just serving food. You're in the business of hospitality.
But the idea of hospitality has changed far beyond this simple definition. New technology, new customer preferences, and restaurants themselves have created a new hospitality—and how that impacts your business.
Consumers Value the Whole Experience, Not Just the Food
As a restaurateur, you know that the food is only one very important piece of the puzzle when it comes to running your restaurant. How your restaurant makes diners feel—whether that's while celebrating a big event, having their first date, or just relaxing after a long week of work—defines how your guests remember your restaurant and whether they would recommend you to others.
Increasingly, for consumers, experience is everything. The rise of social media as a filter for food experiences, coupled with the ubiquitous nature of smartphones, means that going out to eat is tied with technology in ways difficult to untangle. While sometimes smartphones can be a nuisance in the dining room, they can also unlock a completely different guest experience.
Take Eventide Fenway, a fast-casual seafood restaurant. John Myers' number one goal is to deliver food to the customer as fast and seamlessly as possible. So rather than yelling name after name after name, servers ask for a phone number for the table as guests sit down, who then receive a text when their order is ready. This allows Eventide to maintain a quiet, relaxing atmosphere without sacrificing speed. It's unexpected and delightful to have that atmosphere in a restaurant that is traditionally so loud—and it's something they couldn't have done five years ago.
Defining a Brand Helps You Stand Out
Those moments of delight are one way you can build experiences that make you stand out. Marketing is another. As Michael Powers and Allie Tetreault from Toast discussed, building your brand can be the difference between yet another restaurant in a crowded market or the coolest new opening in town.
The definition of a restaurant brand at its most simple is how guests remember you. What makes you distinct? Why should people choose your restaurant over the one the next block over? To build a solid brand, think about:
Your mission statement. Why did you open your business? Take

Saloniki in Boston

, for example, whose slogan is "Welcome Home." Their mission statement: A tribute to the humble Greek sandwich shop. Your mission statement doesn't have to be complicated. It just has to be who you are.

Understanding your guests. Who is coming to the restaurant and what do they care about? Are they foodies photographing every menu item or a family of five looking for a quick healthy meal?

Getting the word out. Social media and review sites are key channels where your guests are looking for their next meal out. Make sure your restaurant is present in each platform with up-to-date and accurate information.
If you're looking for a quick way to build your brand, start by claiming your restaurant on TripAdvisor. You'll be able to influence the conversation about your business, respond to reviews, and spread the word about what you're up to. Just adding a photo on your page can get up to twice the engagement—getting you more tables booked.
Learn more about how to build your brand here.
How Guests Enjoy Your Restaurant Isn't Always Up to You
How people use your restaurant may not be how you originally planned. Heather Lynch at Bar Mezzana never expected guests to order cacio e pepe to go—and yet that's just what they do. While the high volume for online ordering continues to surprise her, she advised the crowd to remember that that's still an experience with the restaurant, and it's up to their team to find the opportunities to go above and beyond.
It's more important than ever, she said, to adjust for diner needs and wants. Listening to your guests and adjusting your artist's vision—as hard as it is to do—is the only way to survive.
Hospitality Is Listening
The idea that hospitality is about listening to your guests is nothing new. What's changed is how to listen to them. Rather than in-person, in-the-moment feedback, customers are increasingly using review sites like Tripadvisor to rate their experience. Tripadvisor alone sees over 200 million visits a month to our restaurant site. That's a lot of diners ready to discover their next favorite meal.
The good news is that more than four out of five of respondents to a recent survey left a review at a restaurant, hotel, or attraction because they wanted to share a great experience — and the average worldwide restaurant bubble rating on Tripadvisor is 4.2 out of 5.
As for the negative feedback? A response goes a long way in showing potential diners that you care. We've found that 85% of users are more likely to visit an establishment if they respond to a review, and that 65% of users agreed that a thoughtful response to a negative review improved their perception of the restaurant.
The key for restaurants is not to fear the feedback, said Samantha Gormley from Capo. She said that sometimes their restaurant gets negative reviews related to slow service. She explained that at Capo, they pace the meal methodically so that no one feels rushed. So when she sees a review like that, it feels like a slap in the face.
That's ok, she said. She emphasized that even though in the moment it might not feel great, it's her responsibility as the restaurant owner to lean in to that conversation and engage with her guests. It's important to understand that in this case, service wasn't bad or slow. But the definition of what her diners wanted was different than what she provided. Listen to what people want and need, and adjust accordingly. And that one negative review won't make or break your business. We found that 53% of survey respondents would book a restaurant even if it has one or two negative reviews.
"New" Hospitality Isn't That New
The "new" definition of hospitality and how technology is changing the restaurant industry. But there's not that much new about it: Hospitality is all about how a guest feels when they come to your restaurant. It's about listening and building a community. And most of all, it's about providing your guests with the best experience you can.
Read more about restaurant marketing on the blog
{{takey:insights_w1_title3}}
Last Updated: January 29, 2020