Strategic Planning Tips for Restaurant Owners and Managers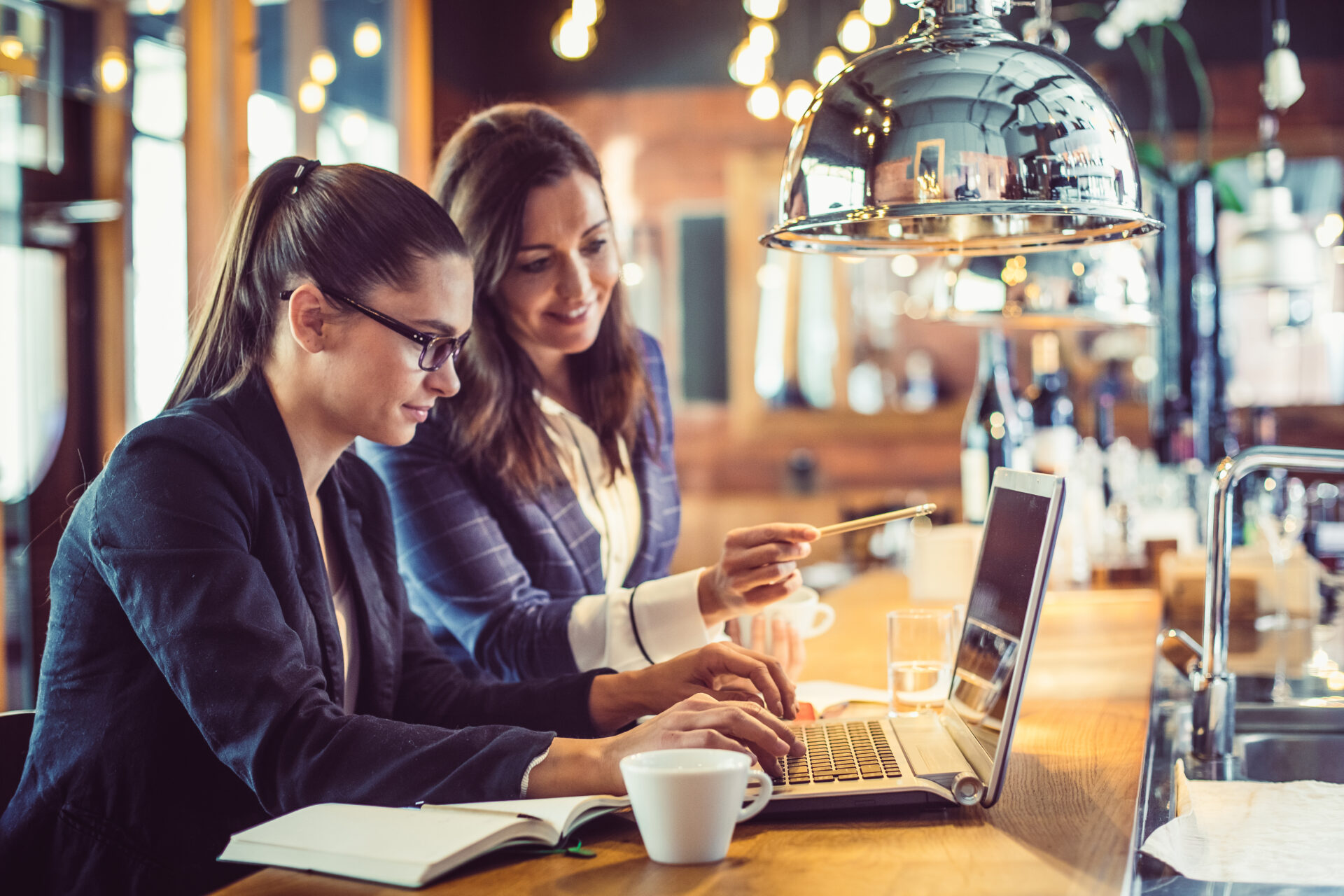 As a restaurant owner or manager, what is your main goal? Of course, profitability is up there (and may even be #1), along with building a reputation that retains loyal customers. It's every restaurateur's dream to be the new hot destination for delicious fare and an attractive atmosphere. And it's also wise to look at the bigger picture to determine how you'll keep your wheels turning year after year.
Although there are hundreds of thousands of restaurants in the United States alone, it's possible to approach the top tier of eateries with the right combination of data quality management and an impressive operation spanning from staff efficiency to food quality.
Data quality management simply means collecting the best information available and keeping it up to date. To do so, you should run reports often in order to keep tabs on all aspects, from sales to inventory levels and most popular items.
For a restaurant, there are plenty of tools out there that can help you keep tabs on all aspects of your business. Point of sale systems, like Toast or Upserve for example, do just that. They have extensive reporting capabilities that span from your transactions to your inventory and overall staff efficiency.
With good data and a firm understanding of your business goals and needs, you can make decisions that can potentially catapult your restaurant to the "must go" list for everyone in your surrounding area.
In this blog, we'll discuss ways you can take a deeper look at your restaurant's operations, and ways to improve on those operations, in order to set yourself up for success.
Start with SWOT Analysis
A SWOT Analysis is an exercise to determine your restaurant's Strengths, Weaknesses, Opportunities, and Threats (hence the acronym SWOT). When performing a SWOT, you should look at both internal and external factors to get the best picture of the current state of your restaurant.
Among your strengths may be the popularity of your food, your marketing strategy, and your managers' years of experience. Use these to propel your business forward, constantly maintaining (or improving) what your company is already good at. This is your angle that can help edge you ahead of your competition.
Weaknesses may begin with an inability to extract, analyze, and use the data at your fingertips. They may also include the inability to stay on top of industry trends, an issue with keeping track of inventory, or constant turnover of wait staff. Retention is tough in the restaurant business, and paying a premium for good, experienced employees may pinch the bottom line but result in significant long-term returns by retaining customers.
Opportunities can include business visibility through online reviews, the chance to grow your social presence, growing your online presence, and leveraging your loyal customers through word-of-mouth and marketing campaigns.
An easy way to act on an opportunity, like your online presence, is to have a clear strategy for responding to your reviews, both negative and positive. This is a low hanging fruit that doesn't take too much effort.  Of course, another opportunity to take control of your online visibility is by working with a menu management company like Tripadvisor. With 97% of people finding businesses through a search engine, this is key to attracting new customers.
Threats to your restaurant may include nearby competitors, an inconsistent social media presence, negative reviews, or poor staff management. You should pay special attention to these threats because they are the most risky factors that can turn your success sour.
Putting SWOT to Use
After putting together your SWOT Analysis, begin to create an action plan for business improvement. Determine which challenges you'll tackle first and map out a timeline with goals and checkpoints. Without having a solid plan in place, you may push your responsibilities to the side in order to solely focus on the here and now instead of the future.
Start off by determining how you'll improve on your weaknesses. Your weaknesses are your biggest hurdles and the elements that pose the most difficult challenges to your business. Then, focus on how to combat your threats.
And of course, don't just focus on your threats and weaknesses. You should make those top priority, but don't forget to continue to fortify the areas of your business that make you shine. Your strengths should be consistently monitored, and if needed, improved over time.
Competitive Analysis
Once you've examined your business inside and out, put a laser focus on your competition. After all, the surrounding restaurants with similar concepts are probably some of your biggest threats.
Make a comparison list between your restaurant and those of your competitors. Determine what you do better and what they exceed at. Analysis can include pricing, menu items, location, staff, and more. Be brutally honest in this appraisal, don't just downplay a competitor's strengths to make yourself feel better.
Putting Competitive Analysis to Use
If there's something that a competing restaurant does very well, think about how you can put your own spin on it and use it in your own business.
Say their printed marketing materials are more eye-catching than yours – consider hiring a graphic designer to help you take your brand to the next level. Or maybe they've got an enticing curb appeal that magnetizes passersby. Consider investing some budget into making your exterior more attractive.
From this competitive analysis, you will discover more areas in your restaurant in need of improvement in order to stay ahead of your competitors. It's better to be aware of your surroundings than to turn a blind eye to those doing business around you. Staying informed about your competitors will help your business thrive.
Take A Look At Your Marketing Strategy
Marketing your business with success takes a lot of planning and strategy to uphold the creative aspect. We talk about marketing often in this blog, because it's really important! Do an evaluation of your current, and even past, marketing strategies and tactics. What was successful? What was a complete flop?
Did you have success with paid advertising on Instagram? Have you seen an uptick in reservations since placing your action button on your social media? Maybe you sent out a direct mail piece with a discount and attracted large crowds. Use those tactics that work and repurpose them in new marketing campaigns. Like they say, if it's not broken, don't fix it.
At the same time, you should always be evolving and keeping up with present day demands. Marketing is a bit of trial and error, so don't be afraid to test out something new. A pop up event for the holidays could help boost sales. Maybe hosting a Valentine's Day date night will inspire ticket sales. You won't know until you try. Just make sure your plan is solid and the budget needed is there.
Of course, we believe a crucial part of your restaurant marketing is your online presence. If you're not searchable online, you're missing the chance to attract new customers that have never dined with you before. That's equivalent to throwing away cash! Learn more about why it's important here.
In Closing
Marketing can help you bring in business – but your overall restaurant operations will help you retain customers for the long run. Strategic planning is essential to any business and can help you get a firmer grasp on what you excel at and which areas of your restaurant need improvement. It keeps you in the know about your own internal landscape, as well as what you're facing with your competition. Use these strategic planning tips to create a solid foundation for your restaurant and let the rest fall into place.
Read more about restaurant marketing on the blog
||takey:insights_last_updated:20200201||
{{takey:insights_w1_title3}}